Home
›
Hoggy
Hoggy 2 on Steam Greenlight
Hi all,
Okay, it's been a tough move and a very disorganized year, but now that things are settling down, I'm moving things forward!
First off... here's a new Hoggy 2 video: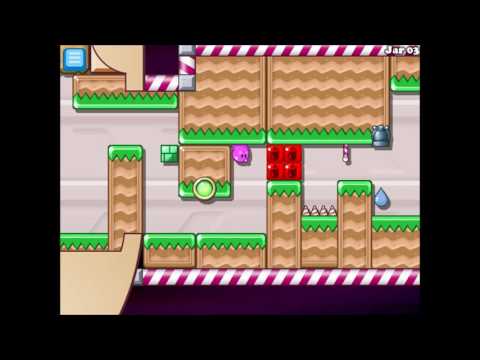 And please! Vote for Hoggy 2 on Steam Greenlight, here:
http://steamcommunity.com/sharedfiles/filedetails/?id=612378956
As anyone who's talked to me knows, I have only one skill point in marketing and promo, so if you pass that Greenlight link onto friends, I will appreciate it, and by appreciate I mean I'll do something for you (but I don't know what yet).
Some have asked for updates, so let me tell you the general gist of what's planned here:
1. Looking to launch Hoggy 2 in Oct or Nov... it's almost done and just needs all the levels full decorated.
2. Hoggy 2 will come out for systems in the following order: PC/Mac, iPhone/Android. The slashed ones should be simultaneous.
3. After that I'm going to poll you guys on whether you want an updated game like Robot Wants Kitty (with the advanced features available in the Hoggy 2 editor) or you want me to hit Solomon's Keep Deluxe hard and get it done!
That's my update! I'll try to keep in touch more, but remember, I'm one of those hardcore computer introvert guys, so bear with me!
Thanks again,
John